Putin orders an extremely hard response to any threat of Russian military in Syria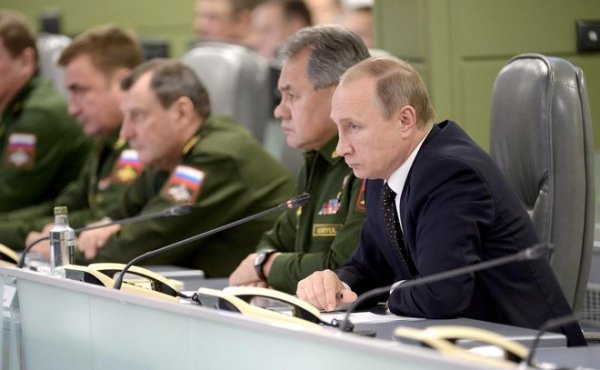 Russian military is expected to react harshly, destroying any targets that threaten the armed forces in Syria,
said Russian President Vladimir Putin.
"I order you to react harshly. Any targets that threaten the Russian group or our terrestrial infrastructure, shall be immediately destroyed," announced the President at the expanded meeting of the Collegium of the defense Ministry.
According to the President, the terrorists in Syria are a direct threat to Russia and Moscow's actions are guided by the intent to protect the country.
"Our actions there is not dictated by whatever obscure, abstract geopolitical interests, the desire to train and test new weapons systems. The main problem is that the main thing - to prevent a threat to the Russian Federation", - said Putin.
He also instructed the Ministry of defence when carrying out anti-terrorist operation in Syria to coordinate with the command post of Israel and the forces of the international coalition led by the United States.
"It is important to develop cooperation with all States who are really interested in the elimination of terrorists. Mean and contacts to ensure safety with command post, the Israeli air force and coalition forces led by the United States," - said the head of state.
View full:
http://politrussia.com/news/putin-prikazal-maksimalno-762/