Because of a blackout of the Crimea will be connected to current Russian ahead of schedule
Blowing up power lines in the Kherson region, Ukrainian terrorists, namely the so-called Crimean authorities, provoked the acceleration of construction of energy bridge between the Kuban, Crimea. It will connect the mains supply the Russian mainland with the Peninsula and will provide the required megawatts.
Laying cable on seabed of the Kerch Strait took the Chinese company in October. Our Eastern partners know their business: promise to perform work in time and even earlier because of sudden blackout. The ship-stacker JIAN JI 3001 for this whole month to get from Shanghai to the Crimea.
All work will be performed by two vessels: one would be to dig an underwater trench and is equipped with a huge reel JIAN JI – directly to lay cable. Now the crew of 60 skilled craftsmen, waiting for good weather. Technology, the wind should be calm to 10-12 meters per second.
- The design capacity of the power bridge is 500 MW, - told "KP" the Minister of fuel and energy of the Republic of Kazakhstan Sergey Egorov. Because of a blackout decided to speed up the construction time of the object, it will be launched approximately in the twentieth of December, one week earlier than planned. Eventually the Peninsula will receive 800 megawatt electricity.
The energy bridge is being built simultaneously in six points: is the power line from Rostov NPP to the Taman Peninsula, where the reconstructed substation, laid in overhead line to cable transition through Kerch Strait and a cable to Kerch and Feodosia. The cost of the project together with the supports of power transmission lines and upgraded substations will be about 17 billion rubles.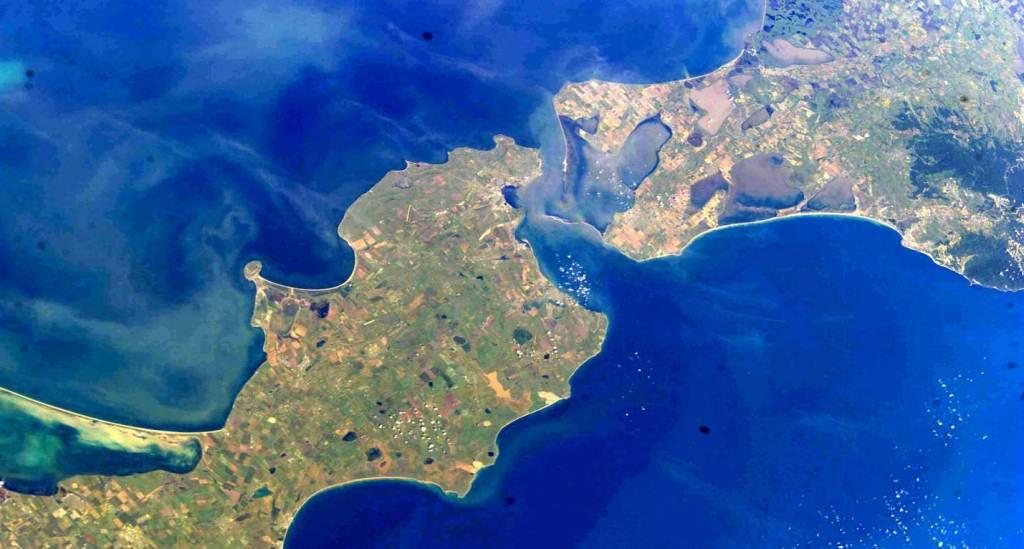 Fuel for backup power sources in Crimea, according to the press service of the Council of Ministers, will last at least 30 days. That is, just before the launch of the energy bridge of the Kuban, Crimea. And after that the Peninsula will not only be non-volatile from Ukraine, but also be able to sell electricity, if asked.
http://www.kp.ru/daily/26461.5/3331539/