Breaking NEWS: Syrian Arab army broke through the blockade of the airbase Kouvaris

Geopolitics
The Syrian Arab army broke through the three-year siege of the base Kouvaris. The ISIL militants are escaping.
According to reports the Syrian war correspondents, the operation to release the air base held by the brigade of special purpose "Tiger" ("Tiger Forces"). Information about break through the ring of the blockade was confirmed by Syrian state television. Soldiers and officers of the government troops entered the territory of the airfield, shooting into the air in a sign of jubilation.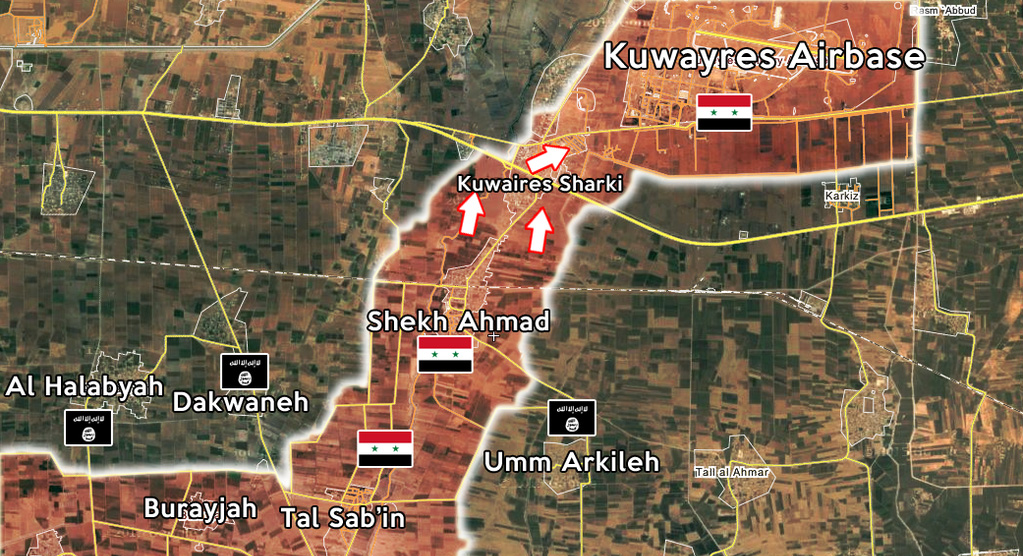 Recall that the airbase the Syrian air force and air force Academy Kouvaris (Kuweires) is located 45 km East of Aleppo. For three years the base was surrounded by militants of the "Islamic state", its garrison was supplied by air. To get out of the military environment could not.
http://eadaily.com/news/2015/11/10/siriyskaya-armiya-deblokirovala-avivbazu-kuveyris-pod-aleppo
The military operation of the Russian Federation in Syria. The online broadcast. —
http://cont.ws/post/145309