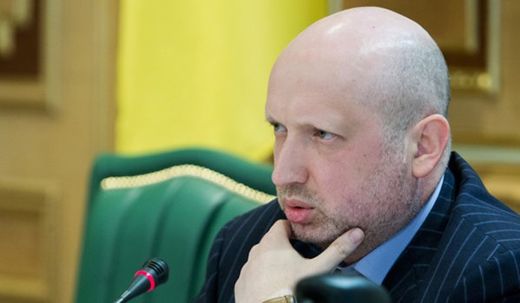 According to speaker of the Verkhovna Rada of Ukraine Alexander Turchynov,
representatives of security agencies deliberately whipped up the situation systematically misinforming the country's leadership about Russia's possible military intervention, which had never happened.
"Our intelligence agencies have about ten times a month reported that the time of a military attack on the part of the Russian Federation was defined - usually it was at three or four in the morning. And we sat in combat readiness at the command post... and the rest of the army was preparing for an open war with the Eastern neighbor. But it did not happen," Alexander Turchinov said in an interview with Novoye Vremya, which is to be released tomorrow.
However, according to him, in March, the Ukrainian army was not ready for possible military actions. "The Minister of Defense reported to me that our army numbered ... as many as 5 thousand people. Throughout Ukraine," said Turchinov.
Comment:
So we are meant to believe that the acting president after the coup was simply misinformed. The US has a way of blaming the intelligence agencies when the blowback from the lies hits them. It is worth noting that the same false intelligence that Turchynov allegedly received was the same intelligence that was passed on to the US, EU and NATO, who all repeated ad nausea: "The Russians are coming, the Russians are coming."
Will NATO's clown-in-chief, Anders Fogh Rasmussen, or Obama come out and admit that they too were wrong all along? Hardly! That intelligence served the purpose wonderfully, gave NATO reason for existing and advanced the prospect of a new cold war.
Oleksander Turchynov, by the way, used to head the Ukraine's intelligence agency, so the idea that he was 'last to know about it' is utter BS...
Mafia State: Interim Ukrainian president Turchynov destroyed SBU files implicating Yulia Tymoschenko in dirty gas deals with Jewish mob 'boss of bosses' Semion Mogilevich